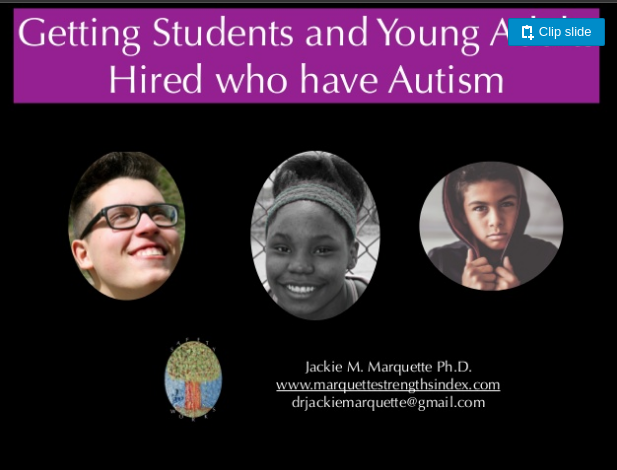 PROMO VIDEO: Creating Successful ASD Employment
.
For Download: 
increasing-adaptations-dr-jackiemarquette Exceptional Parent Magazine Article, November Issue, 2016
 Work Force Innovation – Exceptional Parent Magazine Article, October Issue 
 marquette-letter-to-educators-15
SAFETY WORKS Proposal August 20 2017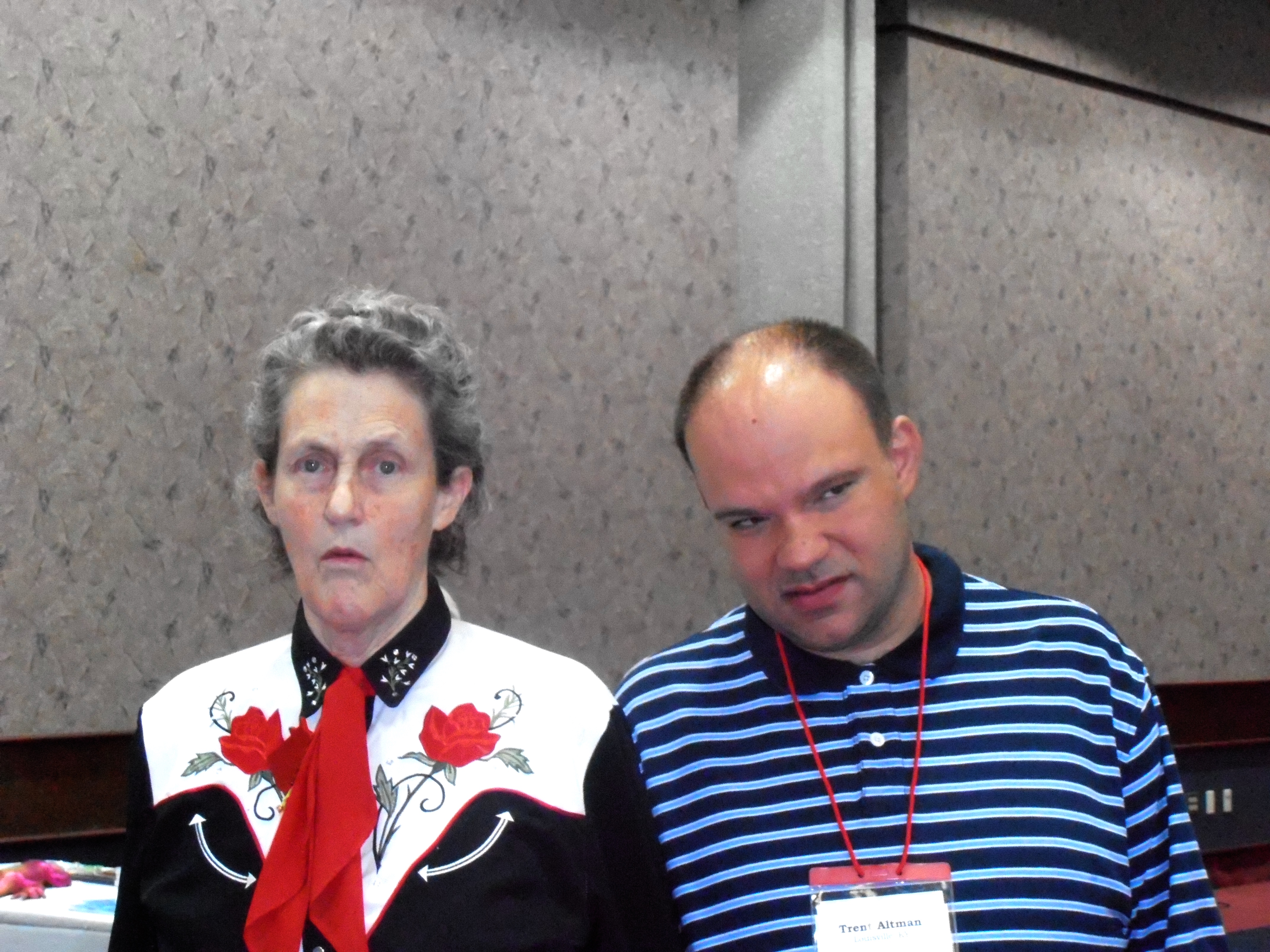 "Helping people to find the right career is really important. Finding a
    career that used my abilities in visual thinking and art helped me to be
                                                                     successful.  The most successful career uses a person's strengths."                                                             
                                     ~Temple Grandin
      Photo taken at Future Horizons Conference in Louisville, KY in 2014
 Temple Grandin with Trent Altman
We believe you have unique strengths that make you an attractive candidate for your career choice and a valued employee doing the work you love. Strengths are usually associated with academic knowledge, but strengths also include passion, artistic talents, motivation, self emotional awareness, empathy, and social. Although these qualities cannot be scientifically measured, they can be deeply felt, and when you use them, they help direct you to a career that is right for you.
Allow me to ask you these questions:
Are you uncertain about the kind of job or career that is right for you?
Are you unsure about your best strengths?
Do you have a unique interest or ability, but are not sure about the right course of study to pursue or career to enter?
Do you have many strengths, yet have the challenges of a disability, autism, or other health impairments?
If you answered yes to any of these questions, the MarquetteStrengthsIndex can help you find a career direction by identifying your strengths:  




Immediately after you take the MarquetteStrengthIndex you will receive a list of career options that are possibilities matched to your best strengths. 
You will receive ongoing FREE coaching. 
I offer FREE coaching through social media posts, blogs, and online training. These will be your guide to help you be effective moving forward and maintaining your career. 
Don't limit your potential. Try the MarquetteStrengthIndex today and make your career choice a fulfilling reality!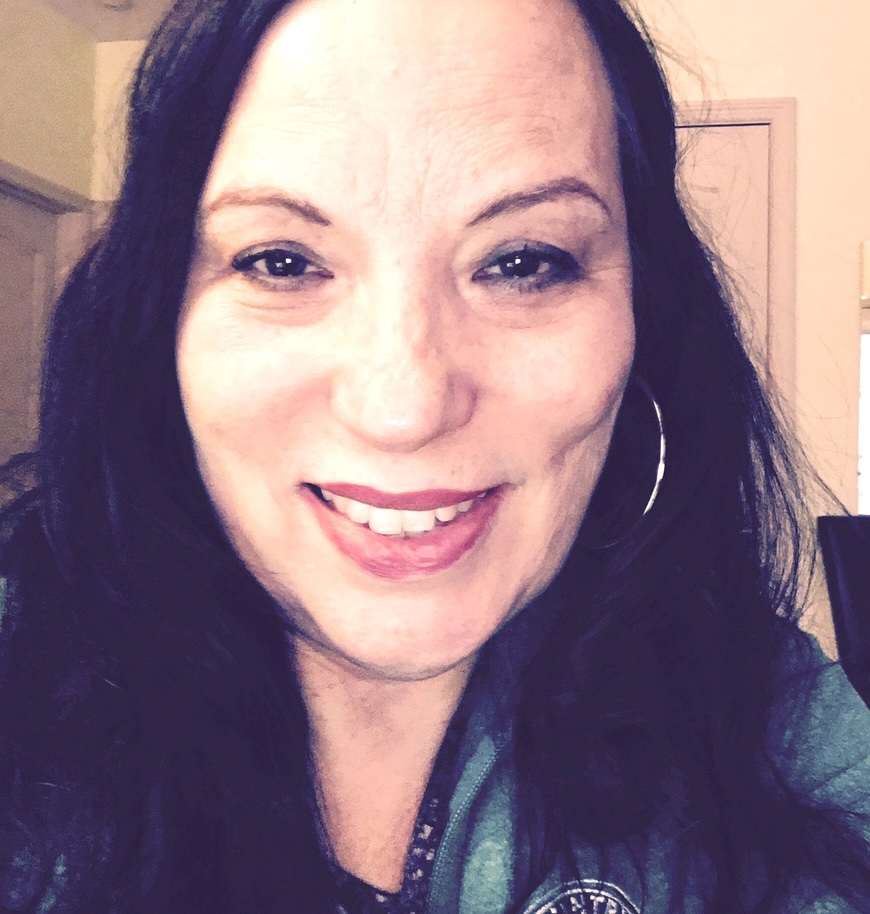 As a parent of an adult son with autism, I met his school transition goal for a job with much uncertainty and anxiety. Although I had much passion as a transition consultant and researcher, I felt such disappointment with the many failed job placements for adults with ASD and the overall 80% unemployment rate. I knew there had to be a better way to prepare and connect these capable, and often brilliant individuals for a job or career. I recall how insanely frustrated parents (my clients too) became when their son or daughter was fired, or were unemployed sitting at home sinking in despair. With over a decade of research and hundreds of case studies, I stumbled across a brilliant insight that allowed me to create a better way for youth and young adults with autism to get hired and find satisfaction in a job/career. Today students, parents, and special educators have been using these resources on behalf of students with ASD.