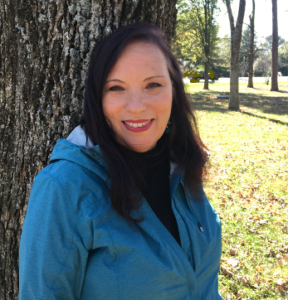 Dr. Jackie Marquette Ph.D is the founder and president of the Marquette Index, LLC, a company dedicated to bringing innovative and unique solution based career tools and leadership to organizations and individuals with autism and all disabilities.
She inspires individuals with autism and all disabilities, parents, professionals, and leaders to think beyond traditional boundaries and create new potential realities in education, the workplace, and communities.
As a RESEARCHER: She spent the past 16 years studying school and life transitions, capabilities, strengths, interests, emotional adaptations, vocational choices, personal preferences, and creative supports that enable individuals with developmental disabilities and autism. She applied the data from her qualitative research and private practice to create the Marquette Strengths and Career Index (MSCI) and other assessment tools all under the umbrella of the Capability Approach (CA) model.
As a CONSULTANT: Jackie has provided consultation and system wide trainings to school districts, crisis and prevention companies. Jackie specializes in helping individuals with autism and their family advocates to seek potential realities through transition, change, planning, and process transformation.
As a FACILITATOR: Jackie's face-to-face workshops are customized to drive effectiveness in supporting professionals and individuals with disabilities to develop personal and social emotional capacities in order to have vocational opportunities.
As an ONLINE FACILITATOR: Jackie is now offering her new program: The DREAM MASTERS ACADEMY, via Live Facebook Group, Chat and Webinars.
As a SPEAKER: Jackie speaks to organizations about personal and professional growth. She offers an inspiring keynote address from her years of experience in the world as a professional guiding youth with disabilities to pursue their life and vocational dreams and as a parent and veteran of adult transition. She has an adult son with autism who is an accomplished award winning international artist.
As an AUTHOR: She designed vocational tools to assist individuals with autism. She has written articles, numerous newsletters, and blogs, and hundreds of speeches and presentations. She is the author of two books: Independence Bound and Becoming Remarkably Able: Walking the Path to Talents, Interests, and Personal Growth.
She has a Ph.D. from University of Louisville, in Leadership, Foundations, and Human Resource Education with emphasis on research in autism and school transition.
Jackie is married to Ralph Marquette and has three adult sons, Todd, Trent who has autism, and Travis. Trent paints oversized abstract paintings now for 15 years. He received honors, national and international awards including the award winning artist of the United Nations 2012. His painting An Abstract Garden II was chosen for a stamp and sold around the world to raise autism awareness globally. Trent is represented by galleries in NYC and Naples, FL. He successfully maintained employment in a Meijer retail store for 2002- 2013 through a unique team approach. Trent lives interdependently and rents his house from his older brother Todd.
Dr. Jackie Marquette Ph.D.
Founder and President of the Marquette Index                                                                              |
Consultant | Speaker | Researcher | Author
www.marquettestrengthsindex.com
502 417-6063